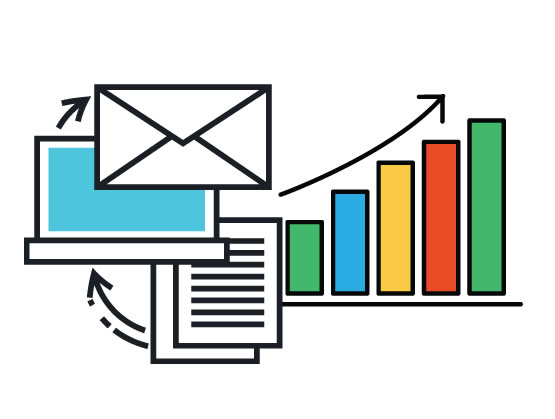 MailVault is an archiving and eDiscovery software that performs a secured and centralized back-up process for internal, incoming and outgoing emails of the organization.
This software is compatible with every mail system and MailVault further helps the company to monitor all emails conversation. It is one of the most effective email backup solutions. It is a powerful search mechanism platform that allows a user to view and restore emails for users. MailVault can easily collect emails from various mail sources, whether remote or local. These email messages are collected, de-duplicated, scrutinized and stored in real-time. It possesses multi-protocol and multi-mail client email support enables flexible deployment process. Operated from any web-browser, MailVault is a remotely-accessible tool.

Simple Search
Easy to use and it has an easy Google-like search which can be accessed from the client's email.

Security Policies
MailVault enables multi-role user privileges. Authorization and accessibility processes are based on the user's role.

Effective Archive Management
MailVault has multiple archives and disks support. It has multiple filters to isolate unwanted email.

Minimize Storage
Smart single-instance storage feature for minimizing the disk space usage. Email deduplication saves the desk space.

Automatic Discovery
MailVault helps to auto-build users and business directories from email. One can easily and instantly search the users' name or organization.

Email Systems Compatibility
MailVault is compatible with every standards-based email servers. It supports MS Exchange, Google Apps, Lotus Notes and lots more.

Disaster Management
Prevents disaster by backing up the email and restoring them.

Cost-effective
Cost-effective tool that reduces admin and helpdesk costs.

User-friendly
Easy-to-operate and MailVault is a user-friendly tool.

Archival Reports
Reports are generated by collecting information from emails.

Email Monitoring
Monitors and scrutinizes all corporate emails

Compliance Ready
Enables quick retrieval of all the emails and provides long term storage.
Why Rajinfosys?
Rajinfosys is a Cloud Solutions Company helping clients realize the exciting potential of the cloud to help their businesses grow. We are a leading cloud service company, providing cloud solutions, deployment, and data migration services since 2010. We are an authorized partner of Google, Microsoft, Zoho, GoDaddy, and many more..