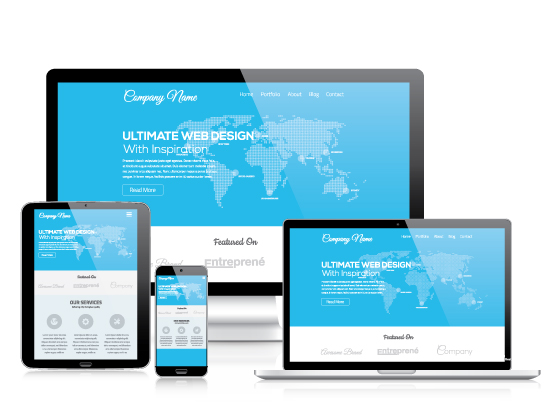 OverDrive is a smart business tool designed to make mobile-friendly and customized websites. This tool helps a developer to make great-looking and powerful websites for business as well as education. Further, OverDrive helps to transform G Suite and other content into web pages automatically. It is basically used for preparing intranets, digital libraries, attractive event websites, educational resources and lots more.
With Rajinfosys, get the most competitive tool and give your business website an all-new look. It's a simple way to give teams easy web access and improve business communication. Moreover, OverDrive offers a considerable level of functionality and deeper G Suite integration that ensures a flexible and powerful solution. Our company helps SMEs gain a competitive advantage via cloud technology.

Automatic Site Creation
With OverDrive, a business can easily build a stunning website automatically. One can easily convert Drive & G Suite content into website pages automatically.

Various Range of Site Design
Do you need creative web templates? OverDrive has lots in store for you. Make a beautiful and professional website with a wide range of web templates and designs.

Transform Drive Content
OverDrive can effectively help a business to turn Drive content into website pages within a few minutes.

Dynamic Data Update
Want to quickly update your data? OverDrive can assist you to do so. You can easily update your dynamic and crucial data on web pages in real time.

Device Compatiblity
OverDrive sites are responsive to different smartphones and tablets screens. Hence, it is a mobile-optimized tool for businesses. A user can use it from any mobile or tablet and have a great experience.

Google Drive Integration
When we consider integration, OverDrive goes efficiently with Google Drive. One can easily integrate and create content sync between activities of Drive and OverDrive.

Easy Set Up
Developing a stunning website is no more a rocket science with OverDrive. Since it is straightforward to maintain and develop webpages. Just select options and rest is automatic.

Robust Security
OverDrive ensures top-notch security to the content. A business's content is fully secured within Google Drive and Google Cloud Platform as well.

Reduced Costs
With OverDrive, a business can manage its investment and budget since it does not require to spend much on maintaining this tool. It is cost-effective.

Powerful Filters and Search
OverDrive has a powerful search and filters option. One can easily find the content with the help of smart search and filters.

Easy to Use
This tool is very easy to use and has very simple functions to make a perfect business website. You can also easily handle OverDrive if you have no prior idea about the same.

Easy Access From Any Device
OverDrive can be operated on any OS like iOS, Android, Linux, Mac or any. Moreover, you can access your content with any device such as smartphones, laptop, tab, etc.
Why Rajinfosys?
Rajinfosys is a Cloud Solutions Company helping clients realize the exciting potential of the cloud to help their businesses grow. We are a leading cloud service company, providing cloud solutions, deployment, and data migration services since 2010. We are an authorized partner of Google, Microsoft, Zoho, GoDaddy, and many more..