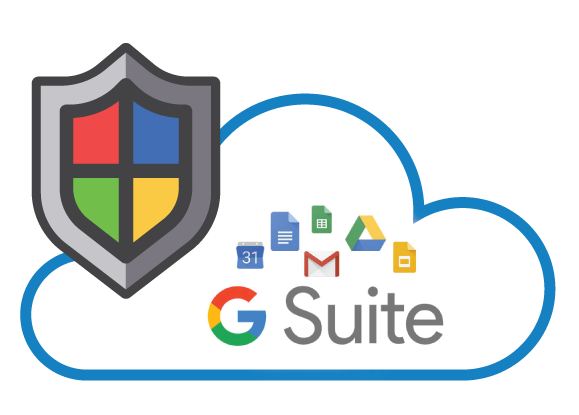 CloudCodes for Business
CloudCodes for business is all round G Suite security platform. It ensures security for the G Suite data and safeguards a business from cyber criminals. Businesses can take macro-level control and visibility over all the G Suite data via flexible yet stiff cloud security policies.
CloudCodes enables flexible working style for G Suite apps like Gmail, Google Drive and many more. Moreover, it gives rise to more productive, collaborative and enhanced results in business. Industries like Pharmaceuticals, Finance, Aviation, Education and many others rely on CloudCodes to secure and safeguard their G Suite data.
If you have such Questions:

Do you wish to create a customized login business page?

Wish to create a unified business look?
Are you looking out for a tool that reduces the security gap?

Do you wish to have a tool that enables single Sign-On?
Features of CloudCodes for Business

Access Control
Control cloud platform and prevent it from unauthorized access.

Single Sign-In
One click access to all the cloud-native apps using single credentials.

Consumer Gmail Block
Ensure users do not access personal Gmail account

Cloud DLP (Data Loss Prevention)
Ensure that users do not send any confidential data outside.

Identity Management
Set up policies to identify and control users' identities across the business.

Email Signature
Create instant brand recognition for the business

Value Add-Ons
Customized value Add-Ons adds functionality to the G Suite business subscription.

Shared Drive
Share document easily with your team
Benefits of CloudCode for Business

Customized Login Page
Enables an admin to design secured and customized entrance for the business.

Password Policy
Comprehensive capabilities to manage various password policies to evaluate security within the business.
Anti-Phishing Control
Anti-phishing control such as restricting login access based on nations and IP address.

Multi-Factor Authentication
Multiple options for multiple-factor authentication solution. Enable smartphone based biometric authentication.

IP Restriction
Cloud apps are accessed on IP addresses. Admin can specify IP-address from where access to apps is allowed. such as restricting login access based on nations and IP address.

Device Restriction
Prevent employees from operating crucial corporate data from any random device except the corporate one.

App Blocking
Prevent employees from installing suspicious apps via a blacklist.
Why Rajinfosys?
Rajinfosys is a Cloud Solutions Company helping clients realize the exciting potential of the cloud to help their businesses grow. We are a leading cloud service company, providing cloud solutions, deployment, and data migration services since 2010. We are an authorized partner of Google, Microsoft, Zoho, GoDaddy, and many more..