Rajiinfosys is an Authorized Google Partner. Provides different services in industries of Information and Technology
Our Mission is to go beyond the hopes of our clientele and serve them with their requirements that too with ultimate transparency and cost-effectiveness
Our vision is to become the most sought-after name as a cloud email solution provider in India. We will do this with passion and relentless commitment to client needs.
Raj Information Systems Pvt. Ltd. RAJINFOSYS is a Mumbai based Company established in 2004. RAJINFOSYS is positioned as a Software & Web Development and Implementation Company, successfully designed and implemented a number of projects in Commercial Applications Development in India.
RAJINFOSYS has delivered and integrated complex, mission critical systems across key market segments. The Company provides an all-embracing portfolio of services from strategic consultancy and products through to systems integration, solutions and business outsourcing.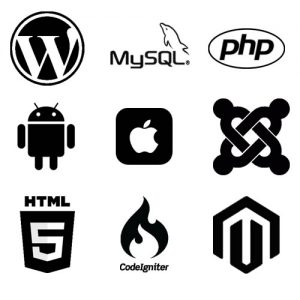 We are the technology partner to customer in their business transformation journey.
Enterprise Cloud Consulting
75%
Application Development and Support
80%
Business IT Advisory Services
95%
We listen, we discuss, we advise. Sounds obvious but we listen to your ideas, plans and objectives for your business. We then select the best solution to fit. We don't shoehorn projects and if we feel we're not a good fit we'll be honest and tell you from the outset.
As a company we have been service since 2004 however we've been designing and developing websites since the mid-nineties. We love discussing and planning new projects and have years of knowledge and experience that we bring to the table.
Whether it's website or graphic design, system development or custom programming we like to keep everything under one roof to make it easier for our customers.
Would you like to start a project with us?
With your success comes our success. That's why we apply the same level of care and attention to detail to every project as if it were our own.