Welcome To Raj Information Systems
Raj Information Systems Pvt. Ltd. RAJINFOSYS is a Mumbai based Company established in 2004. RAJINFOSYS is positioned as a Software, Cloud Solutions, Android-IOS & Web Development Company, successfully designed and implemented a number of projects in Commercial Applications Development in India & abroad.
The purpose of Rajinfosys is to bring positive change in the life of people we connect, by providing solutions and services which brings profit and happiness. Read More…
Cloud Product Solutions to Enable Your Success

G Suite
Opted by millions of businesses worldwide, G Suite is an exclusive integrated suite of cloud tools that provide productivity and agility in business operations. Professional Email, Online Storage, Shared Calendars, Video Meetings And More.

Domain Registration
Domain name is important for your email solutions. Rajinfosys offers managed and self service domain booking services from GoDaddy. Get yours today from GoDaddy Find Your Perfect Domain At The World's #1 Domain Registrar

Office 365
Rajinfosys is an authorized Office 365 partner that has helped businesses and SMEs to experience a new level of team collaboration in real time via modern communication tools such as SharePoint Online, Skype for Business, OneDrive, Yammer and a few more.

Microsoft Planner
It is a tool that gives users a visual way to organize teamwork effectively. Teams can make new plans, organize and assign tasks, share files, chat about their current work status, set due dates, and do lots more.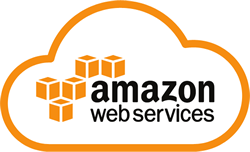 Amazon Lightsail
Amazon Lightsail is ideal for simpler workloads, quick deployments, and getting started on AWS. It's designed to help you start small, and then scale as you grow. VPS Database Servers for a low, predictable price

Zoho CRM
We are Zoho Authorized Partner can help you reach out to prospects at the right moment and engage them across any channel. Get more leads, drive more sales, and grow your business faster with the CRM software
Complete Digital Marketing Solutions Provider
"Rajinfosys Cloud Services has streamlined the creation and maintenance of our employee email-ids over the last 3 years. Their support team is always very helpful in proactively identifying all problems, even the ones on our end, and resolving them."
"The support team is very co-operative. I would really like to thank the whole team for helping me in full configuration process of G Suite in my company.The Sales team is fantastic."
"I am really pleased in the way your company has handled the issue. I am happy with the professionalism of Rajinfosys Corporation."
"Wish to take this opportunity to thank you all for your support in our migration to GoogleApps for Business. Since we had aligned this migration with our Corporate Office Shifting into a new premises, support at precise timings was crucial from Rajinfosys TechSupport."
Would you like to start a project with us?