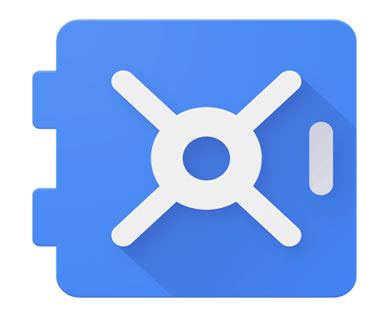 Google Vault
Google Vault is data retention and eDiscovery tool in the G Suite. Google Vault helps in retaining, searching, managing and exporting an organization's data from selected apps or tools. Vault is available for G Suite Business, Enterprise and Education versions.
Google Vault is a web-based tool that supports email messages, Hangout chats, Google groups, Google Drive and Team Drive files. This tool effectively helps in fulfilling eDiscovery and compliance needs.
If you have such Questions:

Want to retain, hold and secure your confidential works?

Are you looking for ways to prevent data loss?

Wish to have an efficient backup service?

Looking to keep track of every little data?

Data Protection
With Google Vault, a business can protect and safeguard its valuable data and handle the same. One can set retention rules from G Suite tools for specific business units.

Audit Reports
Google Vault helps to track the user activity with the infrastructure. It helps a business to carry out a robust audit that reveals searches, views and exports.

Standard Formats
Every file or document that has been retrieved via Vault's smart search is exported in a standard format. Standard formats are necessary for additional reviews.

Retrieve Information
A business can retrieve information from its account. It can also retrieve from suspended accounts. This is a smart way to collect what a team needs and prevent loss of data.

Pre-Deciding Time
Google Vault allows a business to decide the archive time in prior. One can pre-decide time for which one needs to archive or retain email history.

Quick Browsing
It supports Google Drive and business can easily browse faster through the drive. One can get quick browsing data of date, department, keywords or more.

Legal Holds
The tool helps a business to add legal holds to all the vital data and docs. Via legal holds, a business can preserve and safeguard its confidential data and other files.

Quick Search Option
Google Vault helps a user to quickly search important details in a secure way. These details include emails, chats and other messages which can be retrieved later.
Why Rajinfosys?
Rajinfosys is a Cloud Solutions Company helping clients realize the exciting potential of the cloud to help their businesses grow. We are a leading cloud service company, providing cloud solutions, deployment, and data migration services since 2010. We are an authorized partner of Google, Microsoft, Zoho, GoDaddy, and many more..